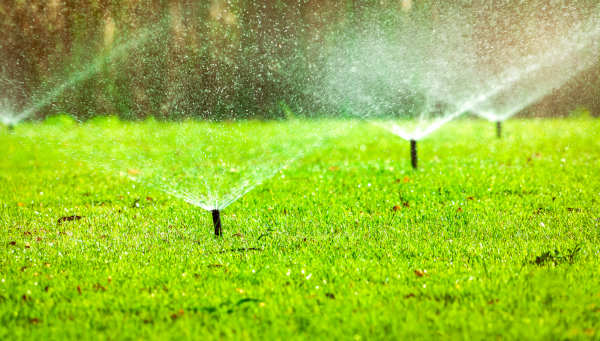 It is very important to prepare your Albuquerque home for winter months properly, especially when it comes to your sprinkler system which can easily be damaged by consistent freezing temperatures. Here's a few tips on how to prepare your irrigation system if you live in a region that freezes:
Insulating Your Albuquerque Irrigation System
The water supply to the irrigation system needs to get cut off for the season. You need to wrap the main shut off valve for the irrigation system to protect it from freezing. Foam insulation tape covered with a plastic bag will provide excellent protection against harsh winter temperatures and frost. In the case that you do not have a main shut off valve, getting one is a great preventative investment. You can find foam insulating tubes and/or self adhesive foam insulating tape at many home supply stores. Any piping above ground also needs to be insulated.
Automatic Irrigation System Winter Shutdown
Automatic systems will need a manual shutdown to prevent the timer and other controls from going on auto-pilot. Most controllers will have a "rain-mode" option, which will shut off signals to the valves. The cool thing about this setting is the controller will keep all programmable settings like start times and running duration. The clock will continue to run through the winter, which means the only adjustment to the set schedule is that the valves will no longer activate until you switch it off of "rain-mode". If the controller also has to activate a pump, it is a good idea to remove the wires connected to the master valve and common terminals as an extra precaution to prevent the pump being activated by accident and potentially causing damage from overheating. The alternative to the "rain-mode" method is to simply disconnect power from the controller entirely. If you choose to do this, you will have to reprogram the time and perhaps all other settings in spring when it is time to get it going again.
Drain Irrigation Lines Pronto
Also a crucial step to ensure the lifespan of your irrigation system, you need to remove all the water from pipes and sprinklers so freezing temperatures don't cause expansion and eventually break the pipes. The most common ways to accomplish this is to utilize either an automatic or manual drain valve, or what is called the "compressed air blow-out method". To determine which approach to take, it is recommended to contact a local irrigation specialist. If you would prefer to leave it to the professionals, many offer sprinkler winterization services as well.
Protecting Irrigation Valves and Back-flow Preventers
Insulate any valves and back-flow preventers located above ground. Be mindful not to block drain outlets and air vents on the backflow preventers. Insulation tape is a great tool to accomplish this task.