HouseCall Pros Reviews
Take a look below to see what customers of R & S Landscaping are saying about our landscaping services on HouseCall Pro's Reviews below!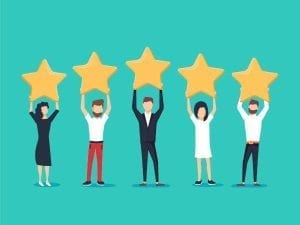 Donna C.

Rating: 5
Date: May 27, 2020
Comments: I love my professionally manicured yard! Thank you R&S !!

Denise C.

Rating: 4
Date: May 26, 2020
Comments: R&S is punctual and does more than remove trash and collect fees like many other landscaping companies. R&S prunes trees, trims bushes, repairs irrigation upon request, and actually maintains plants so they are at their best. They helped me set my irrigation timer, added irrigation for trees, trimmed my red yucca plants and helped me clean out needles underneath an evergreen bush. Landscapers are polite and do their job during my bi-monthly service. The Owner is knowledgeable and accommodating. Bills received electronically. I highly recommend R&S Landscaping!

Jerry M.

Rating: 5
Date: May 26, 2020
Comments: Fast response to estimate requests. Prompt, on-time, arrival and high quality work. Work is completed quickly, including cleanup that makes you think they were never there! Will definitely look to R&S for future landscape and yard work!