Bobcat Grading, Excavating and Debris Removal Services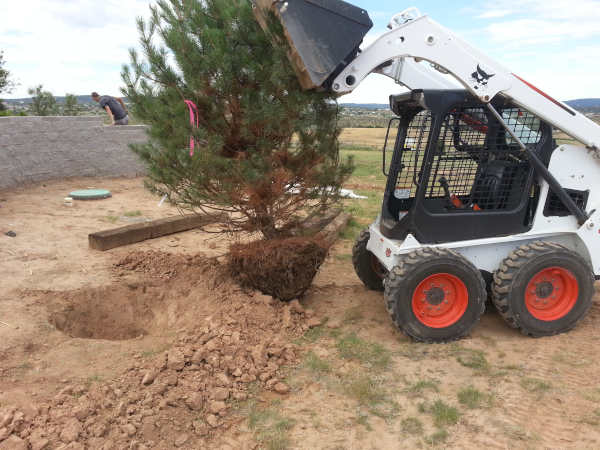 R & S Landscaping offers bobcat grading services providing excavation and debris removal in Albuquerque, NM and to all the surrounding communities including Edgewood, NM, Coralles, NM, Placitas, NM and Rio Rancho, NM, to name just a few.
We are a licensed and fully insured. We have been providing top of line bobcat services in the Albuquerque area for over 30 years. We are happy to provide our business license and proof of insurance to any clients who ask for them.
We will travel to provide our bobcat work services anywhere in the greater Albuquerque, NM area, as well the communities in the near vicinity. Please call us for a job quote or complete the Get Quote form if you prefer to be contacted via email first.
Bobcat Grading and
Debris Removal Provided Included the Following Services:
Debris Removal Services
Excavation Services
for Home Driveways, Patios, Retaining walls
Property Site Grading
Services
Loose or Large Materials
Move Services
Dirt, Rock and
Concrete Removal Services
Contact R & S Landscaping today at 505-271-8419 for your Bobcat services free estimate!