Landscaping
Albuquerque, NM, Landscaping Company

Give R & S Landscaping a Call at 505-271-8419 to Schedule a Landscaping Quote or Landscaping Service for Your Home or Business Today!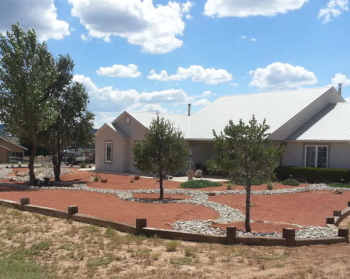 R & S Landscaping offers real solutions for Albuquerque, NM home owners' and business' landscaping needs!
Albuquerque, landscaping company, R & S Landscaping, Inc., in business since 1990, is the reliable landscape design service provider Albuquerque, NM home owners and commercial property owners turn to for all their landscaping services needs. We have provided outstanding landscape design services to the homeowners and business owners in Albuquerque, NM and the greater Albuquerque metro-area for over 28 years. We provide amazing landscaping services and we can be relied on to give it our best from the beginning of each job to the finish.
You Can Trust Albuquerque, NM, Landscaping Company, R & S Landscaping, Inc., to Develop the Perfect Landscape Design for Your Albuquerque Home or Business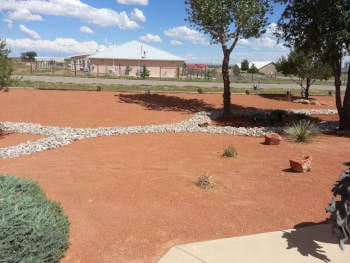 We constantly thoughtfully consider our customers' demands by asking concerns about what landscaping look you really like, such lots of flowerbeds and grass or perhaps xeriscaping with drought tolerant plants, lots of decorative rock layouts. It's important to us to really know the landscaping style and look you want and any goals you have about your home or commercial property.
You Can Really Feel Comfy Knowing Your Landscaping Spending Plan Budget is Considered a Critical Component of Your Project by R & S Landscaping
Throughout the developing phase, we are very transparent about the approximated prices of certain landscaping style features. So, we'll check in with you directly so you can assess whether a design feature is within or beyond your spending plan.
You Can Expect a Hassle-Free Landscape Design Planning with R & S Landscaping
When you employ us, we will not squander time when installing the landscape design that you have authorized. Outfitted with landscape design tools, our team can quickly set up the design that you want– from planting blossoms, hedge plants, trees to constructing fountains, fish ponds, and retaining wall surfaces. We are the best Albuquerque, NM landscaping company for the job!
So, what are you waiting? Make your outdoor room a pleasurable sight to consider and start work with the best Albuquerque, NM landscaping professionals in business today, Day and Night Landscaping, Inc.. If your home or commercial property is located in Albuquerque, NM or nearby, do not be reluctant at all to give Day and Night Landscaping a call at 505-271-8419 today to book an appointment to discuss your landscaping project.