The Ultimate Albuquerque Spring Yard Cleanup Action Plan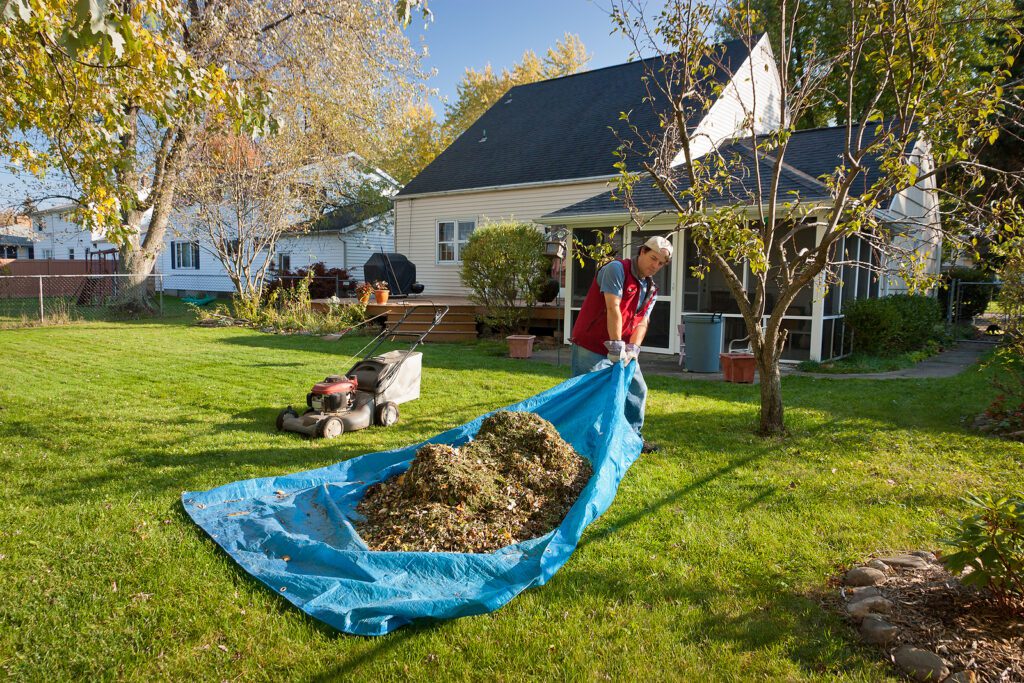 If you look around your yard once winter has passed and notice the general state of your grass and landscaping, you may immediately realize that you need to perform a spring cleanup. Lawn cleanups in Albuquerque, the Albuquerque metro area, and Rio Rancho are extremely useful for lawns' health.
Discover four compelling reasons to begin planning your spring yard cleanup as soon as possible.
Spring cleaning is in full swing. Remove any residues from your grass, allowing it to breathe and absorb nutrients.
High winds and snow can blow more leaves and tree branches onto your yard during the winter, causing damage. Because the underlying grass will be unable to absorb nutrients such as air, water, and light if you leave them on your lawn, you may end up with dead patches on your lawn. The debris will be removed from your yard and transported away while a spring cleanup takes place on your property.
Your shrubs, bushes, and decorative grasses have been pruned and ready for the next growing season.
Spring cleaning should not be limited to your yard. They also aid in preparing your landscaping plants for the upcoming growing season, which is beneficial. Decorative grasses are cut back to prevent the overgrowth of ornamental grasses, while shrubs and bushes are trimmed or pruned according to their demands. Cutting back on dead or dying branches may assist in shaping your plants while also keeping them healthy. This is especially important if you have many plants since it can make them more vulnerable to plant disease if they are not pruned regularly.
A new coating of mulch will guarantee that your garden beds and soil are well protected from the elements.
Mulch should be renewed every year for landscaping beds and soil to get the maximum advantages from mulch application. In the spring, it is advised that you apply a fresh layer of mulch to your lawn. Mulch has several benefits, including the following:
The use of mulch can assist in keeping your soil in place, ensuring that the ground you've fertilized does not wash away with the rain.
Insulation provided by the soil: A 2″–3″ layer of mulch also serves to insulate your soil from excessive temperature swings and can aid in protecting your plants' roots from a variety of problems.
Moisture retention: During the hot summer months, moisture may quickly evaporate from your landscaping beds unless a layer of mulch is applied to prevent this from happening. Mulch helps keep water in the soil so that your plants can benefit from it.
We also clear up any leaves and other debris from your garden beds, ensuring that they are free of clutter and look clean and polished.
Applying Snapshot weed control to your garden beds before they grow can help stop weeds from growing and spreading.
Another method of protecting garden beds is using pre-emergent weed control products. This treatment is included in a spring yard cleanup. With the aid of Snapshot, you can keep bothersome weeds out of your landscaping and prevent them from stealing the nutrients that your landscape shrubs and plants require to thrive throughout the growing season.