The Basics of Albuquerque Landscaping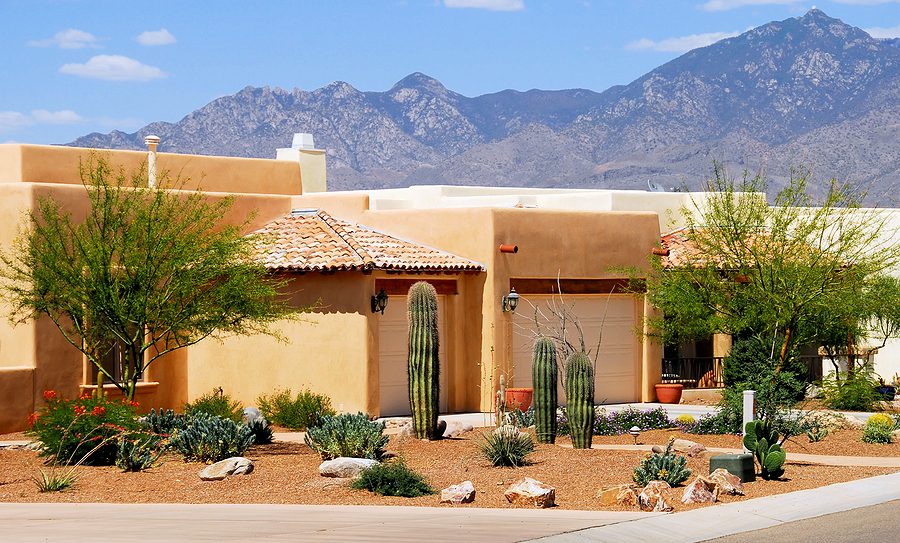 To really be "landscaping" a property, you must be improving (or preserving previous improvements) on the grounds of that property—either practically or in a visually appealing way. In a broader sense, everything on your property that is visible from the street is part of the landscaping. "Landscape" is a similar term. Landscaping is what you do when you upgrade the scenery of your yard (landscape). Landscaping is critical to a home's curb appeal in Albuquerque. Let's dive into more detail.
If you can see a fixed item in your yard that is harming the overall aesthetics or practical functioning of your home from your window, it's got to go. It's also worth noting that some landscape features, such as subterranean drainage systems, are vital even if they're not visible.
Getting your home and landscaping right.
While the above provides a simple, practical definition of "landscaping," first-time homeowners will frequently benefit more from an overview of the types of work they can perform (or hire a professional to do) to improve their yards. Here's an overview of some numerous types of landscaping features you can add to your home.
We've all got our individual taste, and as such you might not want to incorporate everything suggested but some of these things are golden and would rock your yard.
So first things first, we have to know, Is it necessary for a house, and It's landscaping to be in sync? We're not talking about practical matters like reducing energy expenditures by planting shade trees to the south of your home. The important thing is the looks. Should the appearance of your home impact landscaping decisions such as plant selection and placement, or whether a wooden deck or a brick patio should be built?
Some homeowners enjoy coordinating the colors of their home and their landscaping. That's simple enough, but how far should you go in terms of aesthetically harmonizing your home and yard? Can you, for example, landscape in the cottage-garden style even if the style of your home does not define it as a "cottage"? Yes, but because everyone's taste is different, only you can decide to what extent you should seek for such harmony. There's no denying that some landscape features go better with certain types of homes than others. A rustic-style deck, for example, will complement a log cabin far better than an ultra-modern contemporary home.
Harmony can be achieved spontaneously on rare occasions. But, if you want to compliment your home with landscaping, you must pursue landscape design, which is really an art form.
Landscaping Features: What Are They, and How Do They Work?
Some examples of landscape features are shown below.
Remember your individual style and preferences when picking one. There are some breathtaking vistas that omit half of these elements.
Here's a small sample of what's available.
• Lawns
• Shrubs
• Flowering trees
• Foundation plantings
• Driveways
• Walkways
• Fences
• Fountains
• Water gardens
• Planting beds (such as flower borders)
Before you begin landscaping, there are a few things you should know.
You now have a general grasp of what landscaping entails. But what else should you think about before making any major changes to your yard?
The first thing you must ask yourself is: Do I intend to stay on this property indefinitely, or will I eventually offer it in a real estate listing?
Answering the question can help you define your priorities and develop a broad concept for your home landscaping work. You only need to consider your personal tastes if you are home landscaping for yourself as a long-term resident on the property. If your home is destined to be a real estate listing, however, you must consider "curb appeal": you are essentially gardening for the tastes of others, particularly, possible real estate buyers.
Where Can I Get Good Landscaping Concepts?
Some tips on how to come up with simply the best landscaping designs for your home:
• Look at what other people are doing with their landscape plans for their homes. Discuss with them the rationale for their selection of house landscaping features, as well as their intentions, if possible.
• There is a wealth of information available on what types of house landscape ideas are now "selling" in magazines, books, television, and the Internet.
• Speak with an expert in the field of landscape design.
Real estate brokers observe potential buyers' reactions to home landscaping daily and discuss with them on current trends.
Remember that potential purchasers may not share your personal tastes, which is why you must conduct all this research as the seller.
However, homeowners are increasingly looking for low-maintenance landscaping options. For example, if you have the option of choosing between a dwarf and a larger version of a tree, go with the dwarf tree because it requires less pruning.
Ponds, fountains, and waterfalls are all examples of artificial water features. A focal point or accent is used in the most remarkable landscape designs. A well-designed water feature can serve as a focus point for your home, distinguishing it from the competition.
Visual appeal all year long. Winter bleakness can be alleviated by evergreens and berry-producing bushes.
So many options out there to make your home look dashing and visually appealing to you, your family, the neighborhood and maybe in the future, homebuyers.