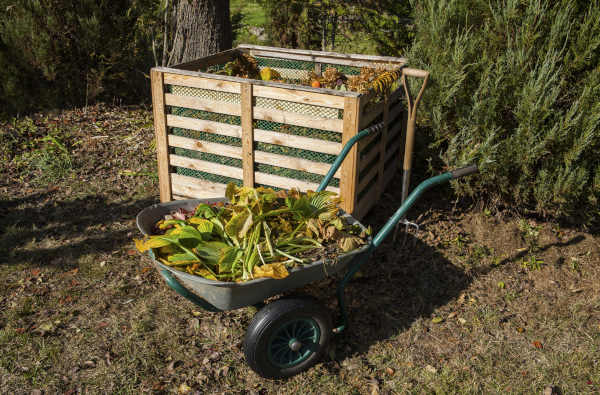 Thinking of starting a garden? You may not be familiar with composting, or perhaps your just not sure where to begin. Composting is not a difficult project when you know the basics and will provide crucial nutrients to your soil, enabling your garden to flurish.
The key components for a successful compost is water, air, carbon & nitrogen. Adding Carbon typically requires adding dry/brown ingredients such as sawdust, dead leaves, bark and branches. Nitrogen is supplemented by green/wet materials like vegetable and fruit scraps, grass clippings and coffee grounds. It is reccomended to use equal parts of both dry and wet in your compost. Do not add any meat or dairy or bread as these ingredients will invite unwanted pests.
The first step in setting up a compost pile is choosing the location and container type. The best location would be a shady grassy area in a bottomless container so the compost touches the ground. Keep the mixture moist and aerate about once a week. For quicker breakdown, cut up larger ingredients and avoid processed food.
Your compost is ready when it is dark brown, warm to the touch and has an earthy aroma. Mix compost with the soil, do not try to plant in compost alone.
Composting Advantages
Composting will undoubtedly imporove the outcome of your garden. Adding compost to your soil helps to deter pests and moisture and provide nutrients needed for plants to develop. Another benefit often overlooked is that is prevents organic material from ending up in landfills. Composting helps the health of the environment!
Learn a lot more about how composting can help your home's lawn or garden! Here is what the Environmental Protection Agency writes the advantages and benefits of compost.
Test Your Soil
If you are already composting, and your garden is struggling you may want to consider testing your soil. There are simple tests that can determine the missing components. DIY tests are inexpensive but will only reveal the acidity of the soil. To fully determine what your soil needs, you will need a qualified professional to perform the test and evaluate the results.
Average cost to test your home's soil will go from $850 and $1,600.