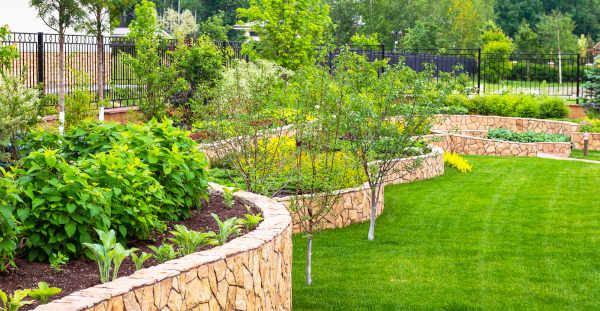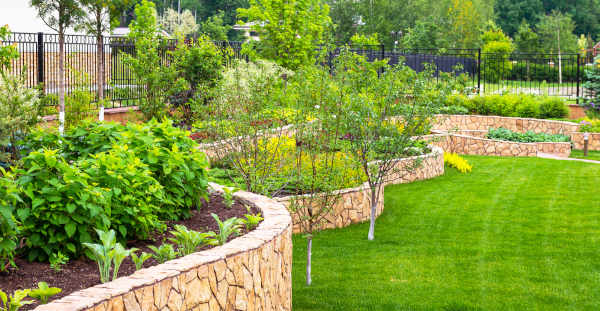 Spring is on the way! As the seasons change, you will probably start imaging spending as much time as possible outdoors and hopefully enjoying the outdoor backyard spaces in your home.
Landscapers are in high demand this year to create beautiful outdoor paradises.
Low Maintenance
A big trend this year, is the desire to build low maintenance outdoor areas. Following below are several low maintenance techniques you can give a try:
Plants and Gardening
You can reduce the amount of time spent doing yardwork by sticking to plants that are native to your local area. They will require less care, water, fertilizer and insecticide, which frees up time for other activities. Landscapers can assist in selecting the right types of shrubs to fit your budget, yard size as well as those that require little pruning.
Use Technology
One of the latest trends for 2019 are gardening apps and automatic lawn mowers that mow your lawn for you! Irrigation systems can also allow you to spend less time caring for your lawn. There are apps you can also use to program lighting and irrigation, as well as keep track of when to water and fertilize. There are so many apps available today that it can feel a bit overwhelming to some people, but there are still plenty of professional landscapers who can do it all.
Groundcover for Large Areas
One low maintenance trend in 2019 has landscapers turning large areas into calming rock beds, unique concrete paths, and attractive path pavers in addition to natural ground covers.
Multifunctional Spaces & Furniture
Multifunctional areas and objects are very popular this year. For example, Garden walls can provide a divider as well as create shade, beauty and functionality by hanging an edible garden. Also, sectional outdoor furniture that can be rearranged for a variety of seating, is another hot trend.
Firepits
Firepits are a very popular and fun way of adding light, heat, and ambiance to any outdoor space. They come in several different types, made out of wood, gas, and crystals.
Pergolas
Pergolas are charming and can be helpful to define a space. There are various types to choose from, as well as luxury designs that have become increasingly sought after. Some have built in sound systems, space heaters, fans and drop-down windows. Often combined with outdoor kitchens, gaming and gathering areas, they also offer places to hang lights, plants, or you can even grow plants to cover the roof of the pergola.
Go Pink!
Living Coral was named the color of the year by Pantone and has really caught on with landscapers in 2019. Pale shades of pink are considered the new neutral by gardeners and can help to create a calming atmosphere.
Metal Accents
Metal accents and furniture pieces will make your yard look professionally designed. Choose from many types of amazing water features to and add value and creativity to your outdoor space
Outdoor Living
Creating living spaces outdoors is still very popular for designers and homeowners alike. One trend that is really catching on with designers and homeowners is romantic hideaways for two. This not only adds value but a place where couples can relax in private, comfortably surrounded by nature.
Wrapping Up Getting Your Home's Outdoor Space Ready for Spring 2020
One of the best parts of owning an Albuquerque home is the ability to enjoy your backyard. By following some of these tips to get your home's outdoor area ready for 2020, that enjoyment may increase substantially because you'll be able to spend more time enjoying it, instead of working to maintain it.