Plant These Stunning Plants for your Albuquerque Garden or Lawn Border – PART TWO
Edging your landscape is a great idea for adding interest and structure to your Albuquerque lawn and garden borders. There are many ways you can do it, but the details really matter!
The right garden edging can help you create a scenery that is both unified and unique. There are lots of ways you can dress things up while adding a touch of personal style, but we're going to look at how you can make your landscape pop by using these attractive, easy-to-grow border plants to define it naturally.
A great border plant needs to be of the right scale and stay in place without constant pruning. It must not have acute pest or disease problems and must have a texture that matches your aesthetic statement.
Check out these stunning plants to use as Albuquerque lawn and garden borders.
Dwarf Fountain Grass (Pennisetum alopecuroides 'Hameln')
Dwarf fountains are perfect for sunny borders, as they grow 2 to 3 feet tall and wide. The clumping nature of this warm season grass means that you can space them out any way you desire. Not only does it produce beautiful pink "foxtail" blooms late summer/early fall, but its green leaves dance in gentle breezes, making Dwarf Fountains not just ornamental but spellbinding.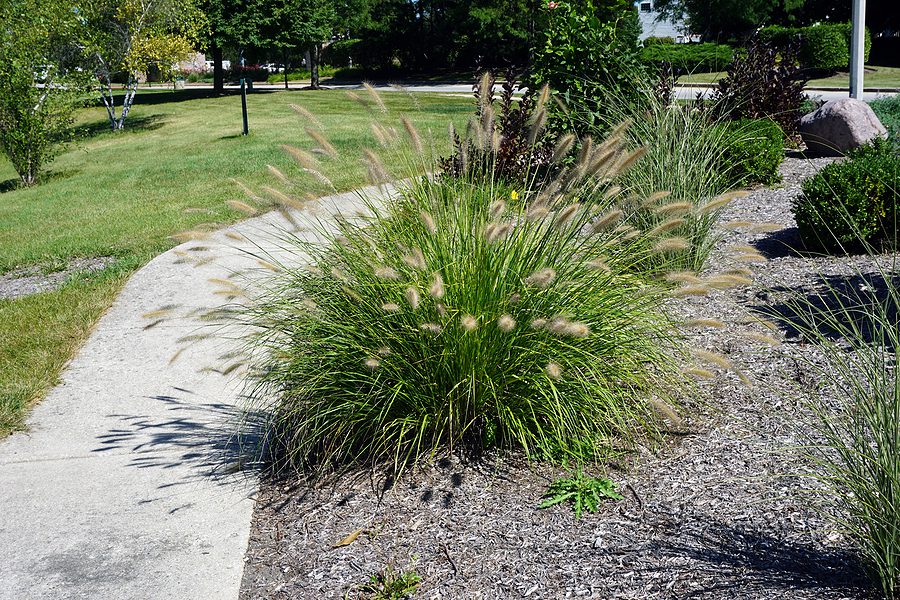 Daylily (Hemerocallis spp.)
Daylilies are a great way to brighten up your sunny border with early summer flowers. They can grow in many colors and sizes, from the diminutive Dwarf Hemerocallis variety at only 12 inches tall, all the way up to standard cultivars growing nearly 4 feet tall. Day lily plants also come in reds, pinks, yellows, oranges, and purples (USDA zone 4 – 9).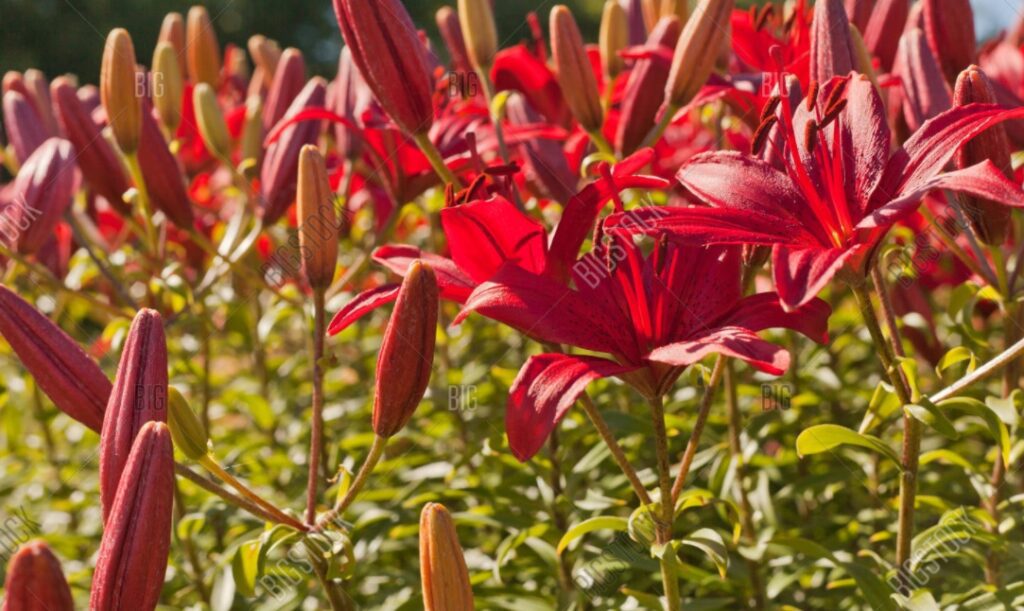 Dwarf Abelia (Abelia x grandiflora)
Dwarf abelia is a low mounding semi-evergreen shrub with gracefully arching branches. It has what it takes to define the sunny borders of your landscape without stealing all the attention from other plants.
Consider planting one variety such as green leaf for an attractive accent along walkways and patios; yellow variegated if you want something more noticeable at eye level, or white variegated flowers that will be readily pollinated by bees. (USDA zones 6 – 9)
Winter Gem Boxwood (Buxus microphylla var. japonica 'Winter Gem')
Boxwoods are perfect for adding an instant boost of color and texture to any landscape. Most varieties reach 2 – 3 feet tall when pruned properly.
Boxwood's glossy deep green leaves complement manicured lawns nicely and because they're so compact, it's easy to maintain them at just the right size. Boxwoods will grow naturally within their USDA zone range of 5 through 9.
Lavender (Lavandula spp.)
Lavender is a wonderful plant for adding fragrance and color to your garden. The silvery-green leaves release their intense scent whenever you brush against them. They grow 18 inches high with a spreading growth habit – perfect if space isn't an issue. USDA zones 5 through 11 enjoy hot summers during which time they'll flourish into awesome looking plants that smell divine.
R & S Landscaping is here to help you with recommendations, tips, and problem-solving tools. Whether it's a small, landscaped garden, or lush fields and manicured bushes, give them a call on (505) 271 8495. They have everything you need to create your stunning Albuquerque home lawn and garden.