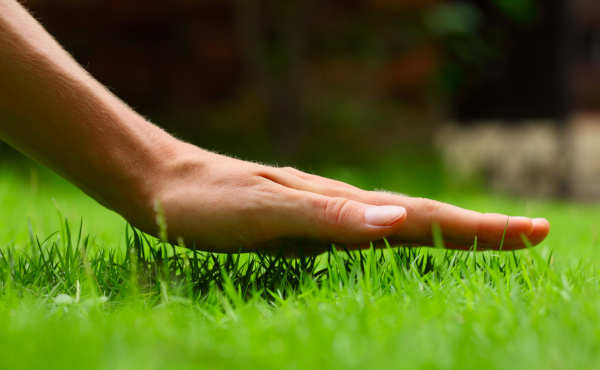 Installation of a sod lawn is a wonderful thing if done right, from start to finish. The key to its success is to follow a plan to the letter so the soil is ready for the sod and so it successfully grows roots and keeps thriving until it is a fully functional lawn.
Soil Preparation is Key
The most critical part and the one that takes the most labor to a victorious planting is getting the soil for the sod ready. Take the following steps to make certain your lawn has the best foundation possible so it will survive, grow and then thrive:
Get Rid of Current Vegetation
Kill any existing lawn with a glyphosate weed killer. It will kill the old lawn from top to bottom, including its roots.
Wear safety gear
Review weather reports to make sure it's not going to be too hot or windy
Apply weed killer to it covers the entire leaf
Apply weed killer a 2nd time one week later to make sure the job is complete
Give the weed killer time to work by waiting 5 days or so before the next step
Till Soil Completely with Rototiller or Shovel
Loosen the soil prior to planting new sod rolls. It will eliminate soil compaction and allow the grass roots to grow successfully into the soil. The tilled soil will retain moisture, improving the chances roots will take hold and lower the amount of water needed on the new sod for it to grow and succeed.
Till or shovel down 4 to 5 inches
Remove or break up big soil clumps and dirt clods
Water the soil before hand if your area features hard soil or clay
Smooth Out Entire Surface with a Rake and Throw Away All Weeds and Debris
Throw away all old vegetation
Rake multiple times until all miscellaneous debris is removed
Add extra topsoil to improve the existing soil or to level out the surface evenly
If you had an existing lawn or weeds, chances are some dead vegetation was left behind by the rototiller. You will want to remove this so that it doesn't create an air pocket that will allow the sod to dry out.
Spread Starter Fertilizer
New lawns need a lot of nutrient rich soil to draw from to grow new roots. Spread starter fertilizer prior to rolling out your new sod lawn
Wear the right equipment and clothing to protect your body from the starter fertilizer
Spread the fertilizer. Be sure to follow all the written directions on the bag the product came in.
Spread the product with multiple easy going passes. This will make sure the product is spread evenly and so it's not applied to heavily.
Sweep all adjacent surfaces to remove excess fertilizer.
Once the soil is full prepared, your new Albuquerque lawn surface is ready for the next step, installation of the sod.