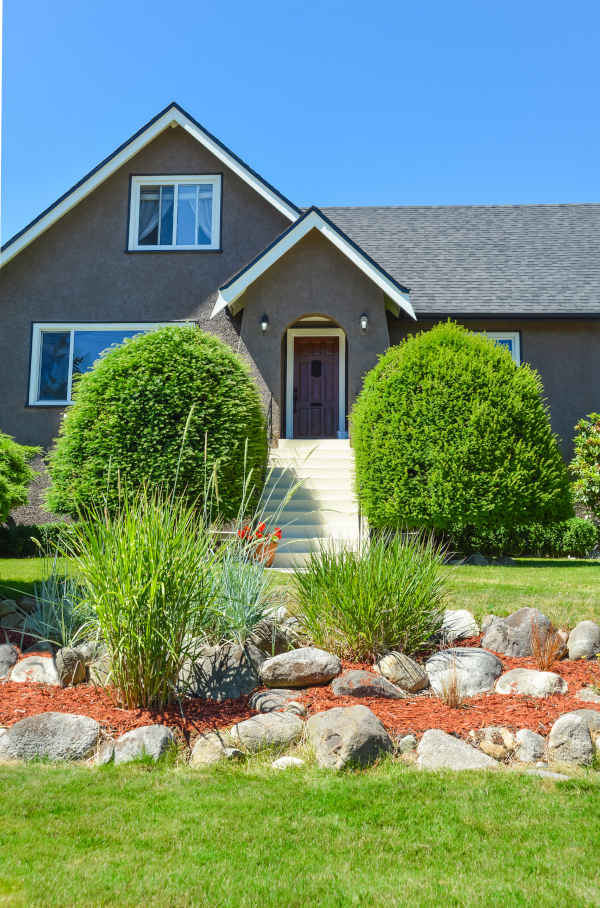 Home improvement ideas for curb appeal are boundless. It's just a matter of making a good choice for your type of property and your budget and then taking action to get the project done. Even if the home improvement is very basic, if it's visual and easily observable, it could make a huge difference in making your home look far nicer when potential buyers pull up to your curb. Here are few more home improvements to consider doing. They are as follows:
Pressure Wash Your Walkways and Siding
An easily overlooked task is cleaning your walkways. Dingy and stained brick or concrete can add unnecessary years to the look of your house. A simple day of pressure washing your walkways is a great way to make your brick or concrete look like new!
New House Numbers
It's a minor detail that after years of routine you may come to forget about, but the numbers on your house is one of the first ways new visitors will be able to distinguish your house from the others. This can be important if you have a home office or often get deliveries, so clear, in-tact numbers become more of a must.
Depending on your personal style and materials you choose, this project can cost as little as $20, especially if you handle the installation yourself. Sleek steel house numbers are very trendy now, but to give it a more personal touch, perhaps try painting designs on the numbers or along the curb side for added visibility.
Update Your Lighting
A simple lighting update can easily fit into your budget, depending on the style you choose, of course. Adjustments in brightness and adding some landscape lighting can make all the difference in additional curb appeal during darker hours by highlighting features and the exterior of your home. You can also choose to keep it simple, and just upgrade your front porch lights
Upgrade Your Mailbox
Mailboxes, especially ones located near the curb, can be another big factor in boosting curb appeal. Getting a new mailbox, or even just applying a fresh coat of paint can make a huge impact on how your house looks from the street. It is wise to check with your local USPS guidelines on mailboxes before making any significant cosmetic changes.
Conclusion
Curb appeal can be crucial when trying to make a good first impression or sell a home. The good news is it doesn't have to cost a fortune to make your property look properly polished. These few tricks should have you on your way to a more manicured looking exterior for your home.