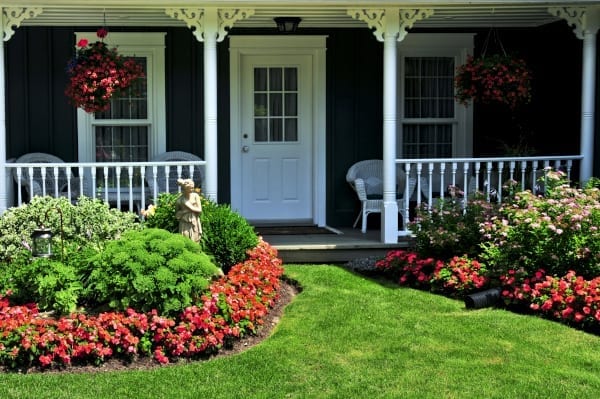 Many homeowners can think of a few areas they could improve to make their house look a bit better from the outside. Whether you want to sell your home or just change the look up a bit, evaluating your curb appeal is a good place to start to make your home look its best.
Not everyone has the budget necessary to do a complete remodel on their exterior, but that's okay! Here we have a few suggestions for some minor, more cost-friendly ways you can help boost your curb appeal.
From maintenance to a new landscaping feature, your curb appeal will increase with a well-cared for lawn. Contact a landscaping professional today for quotes from experts in your area, for free.
What Is Curb Appeal?
You may have heard this term in passing before, but do you actually know what it means? Curb appeal is the first impression of your home. Visitors, potential buyers, even neighbors get a feel for your style and how you keep up with your home. Curb appeal has a large impact on future buyer's final decision. More often it's a fact that if they don't like how it looks from the street, they are less likely to buy, even if the interior is completely up to date.
When you show up to a home when you're shopping for a new one, curb appeal is the feeling you get when you first lay eyes on a house. It is fairly important moment because it's the feeling you'll be thinking of every time you pull up to the house after that if you buy it. You need to be happy with what you see for the curb appeal to stick with you. The fact is over 7 out of ten buyers will tell you that curb appeal is an important factor when picking a home to buy. That's why a healthy looking lawn and good looking landscaping make a big difference whether home sells or just sits there after it's listed for sale.