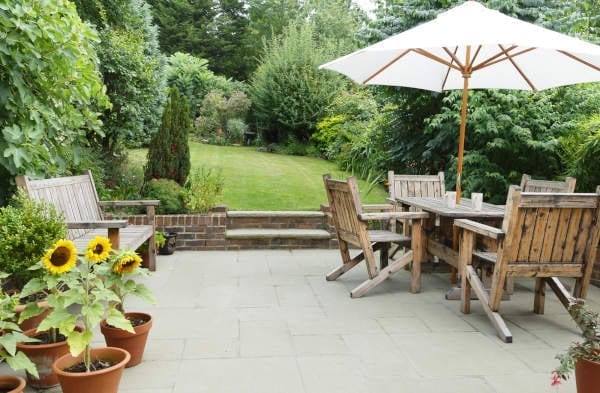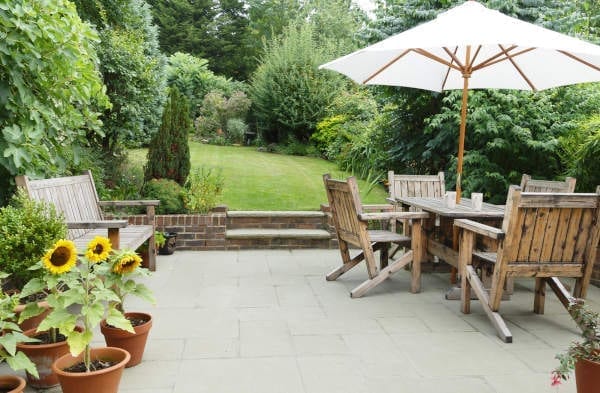 Today, people are increasingly turning their backyards into a place to entertain, barbecue, visit, and enjoy family and friends. But maintaining a neat and inviting yard can be a lengthy job and expensive too. Here are some of our best ideas for DIY backyard ideas on a budget.
Start Fresh
First, clean up! Throw away any broken and unsightly lawn furniture and ornaments, to free up more space and start creating your tranquil backyard getaway.
It is essential to develop good habits for lawn maintenance. Tall grass and weeds are unattractive and can even lure in pests. Grass should be mowed often enough as to not ever have to cut more than 1/3 of the grass length. Always ensure your lawn mower has been properly maintained for the best outcome. Also clear any untended tree limbs which can be a danger to people and property and should be routinely trimmed back.
Landscaping on a Budget
If you are considering planting a lawn, stick to native, low-maintenance plants. They demand little labor and watering, which will save you time and money. Find out the types of grasses that grow best in your area.
Ornamental grasses and shrubs are a great way to add color and beauty. Prices can vary between $5-$10 for seed packs or $10-$20 per plant.
Create Shade
It's very difficult to enjoy your backyard, if the sun is beating down on you. If your yard lacks shade you can make your own in several ways. Umbrellas are easy and have the advantage of being moveable so you can adjust them as the sun moves during the day. If you feel confident in your DIY skills, a pergola could be a terrific option as well. Weather-proof awnings and curtains can also be hung to create extra shade
Privacy Space
Looking to add some privacy? Large shrubs are a cost-effective option to building an inexpensive privacy fence and adds color to your backyard. There are many plants and shrubs that make a great privacy partition!
It is imperative to research before purchasing and planting. Different plants thrive better in different climates. Some plants require more maintaining or even require a professional landscaper.
Make Your Yard Feel Bigger
There are ways to make your backyard feel larger, such as building levels with a deck or patio area. This provides an elevated space, giving the appearance of extra room. Backyard deck designs on a budget can range from classic raised decks to gazebo models.
An additional way is to use flowerpots and decorative containers, to improve your backyard landscaping. For smaller yard, especially those with concrete patio areas, flowerpots provide an attractive option for adding colorful flowers.
Firepits
Adding a firepit is a quick, easy and a fairly inexpensive idea for creating an outdoor oasis. They are sold at most home improvement stores, or online, in a variety of designs. Another popular option is to build an outdoor fireplace. Although this will most likely cost more, it will also last much longer.
Find a skilled local Albuquerque landscaping contractor in your area today and start building the backyard of your dreams!