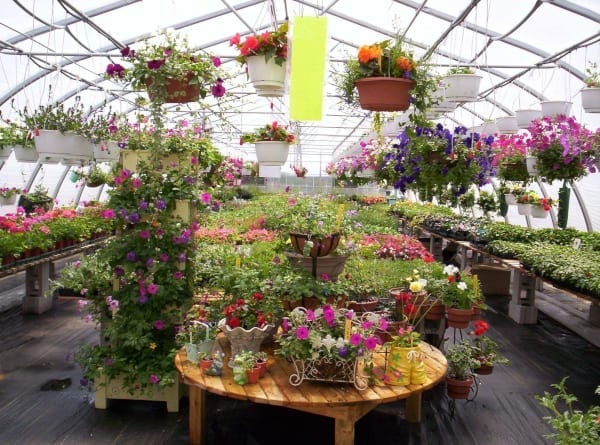 The best place to shop for both indoor and outdoor plants is your locally owned Albuquerque garden center or plant nursery. Unlike the more well-known store options, your local nurseries will have a much wider variety of species available, and the highly committed staff provides a much healthier environment for the plants. No matter if you're reviving an old garden, or changing the  look of what you've already got in place, checking out your local nursery just seems to be the right answer. Here, we will provide our best tips you will need to shop at your local garden provider.
Shop on a Weekday
It would be a fair assumption that your local nurseries will be busy over the weekends. In order to avoid the chaos of excessive shoppers and get the best assistance possible from the knowledgeable staff, shopping during the week is going to be the best time to buy for your garden.
Take Your Time
Next time you plan to go shopping at your local plant nursery, it is important to make sure you allow yourself a good amount of time to look around. These shops often have a large selection of both indoor and outdoor plant varieties that are spread out and well organized, so if you are not certain what it is you are looking for, it is likely you may not get to see all of your options if you visit in a hurry.
Look for Buds – Not Blooms
Although blossoming plants are typically more attractive, they are in a more delicate state than the buds and are likely to go into shock when being transplanted. This means that they may not survive very long after being placed. Instead of going for the brightest flowering plants, it is smart to look for the plants with more buds. These will bloom after they have been replanted and will enhance the look of your garden for much longer.
Check the Roots
It is advised that before purchasing any plants, you ease them out of the pot to check and see that the roots are healthy and not tangled in a dense mass. If they are a mangled mess, this is referred to as a root-bound plant. This condition can become an issue that may inhibit adaptation to a new environment or future growth. However, with a bit of extra care and maintenance, a root-bound specimen can eventually become stable and healthy.
Ask for Advice
The staff at your nursery or local garden center are a valuable resource. They have a great deal of knowledge about many varieties of indoor and outdoor plants and the proper way to care for them. Discuss your plans for your garden and always ask any question you can think of, they love sharing their knowledge with aspiring gardeners. Talking with the staff will give you a much deeper understanding of what to expect and how to help your plants thrive than simply reading the labels on the pots.