Basic Facts On Why It's a Wise Move to Use R & S Landscaping to Do Your Albuquerque Landscaping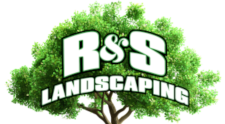 Ah, the joys of a well-manicured yard. The vibrant colors of blooming flowers and the fresh scent of a perfectly-mowed lawn. But let's face it, achieving and maintaining such a beautiful outdoor space can be a daunting task for many of us. That's where R & S Landscaping Company in Albuquerque, NM comes in. In this script, we'll explore why it's a wise move to use R & S Landscaping Company to do your landscaping.
Let's start with a common scenario. You have a busy life, and taking care of your yard seems like just another task on an already never-ending to-do list. It's easy to let the landscaping slip, but before you know it, your yard has become a jungle. That's when you should consider calling R & S Landscaping.
With over 20 years of experience, R & S Landscaping has been providing top-quality landscaping services to homeowners and businesses in Albuquerque, NM. Their team of trained professionals is dedicated to bringing your vision of a beautiful outdoor space to life.
By using R & S Landscaping, you're not just investing in a beautiful yard, but also in the health and longevity of your landscaping. The experts at R & S Landscaping know what it takes to create and maintain a beautiful yard that will stand the test of time.
Whether it's designing and installing new gardens, lawn mowing, fertilization and weed control, or more specialized services like outdoor lighting and water features, R & S Landscaping has the expertise and experience to deliver the best results.
And let's not forget about the time and effort you'll save by using R & S Landscaping. No more spending your weekends doing yard work. Instead, you can sit back and relax in your beautiful
So, if you're looking to take your yard to the next level and create a beautiful, healthy, and low-maintenance outdoor space, it's a wise move to use R & S Landscaping Company in Albuquerque, NM. With their experience, expertise, and commitment to quality, they'll transform your outdoor space into the oasis you've always dreamed of.