Albuquerque Summer Gardening Tips to Make Your Garden Pop this Summer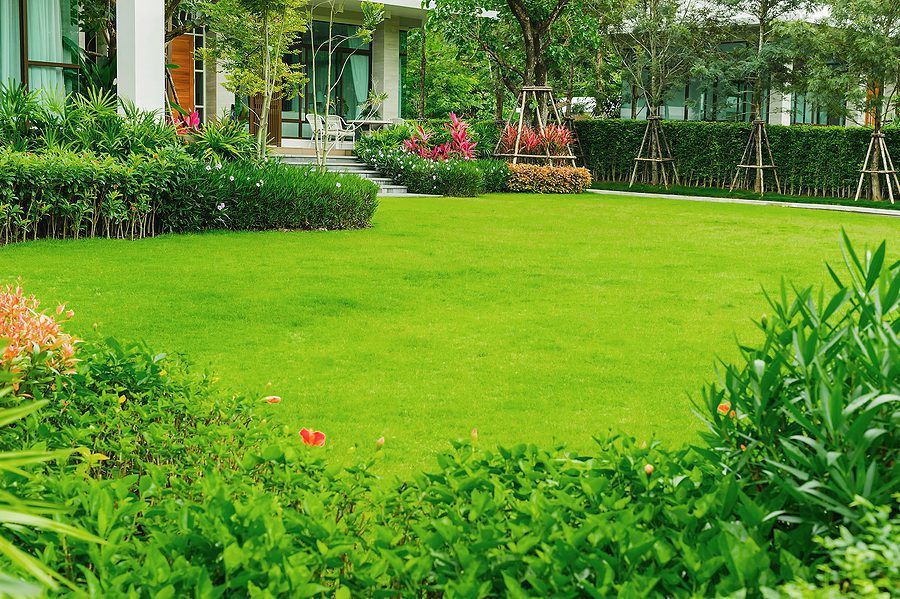 In the spring, we all get excited to start gardening. But when the weather gets hot in the summer, both our plants and we can lose interest. But if you follow these tips from a group of experienced gardeners, each of whom has a different area of expertise, you can grow and enjoy a thriving garden through fall.
Plant sunflowers to bring in helpful bugs.
People plant sunflowers as a sign of happiness and unity, but they also protect the garden by attracting bugs that are good for the garden.
Even when only six inches tall, sunflowers start to make nectar. They keep doing this the whole time they are in bloom. An excellent way to get more helpful bugs is to plant sunflowers between rows of vegetables.
Sunflowers are also a good companion for fruit trees because they attract many insects that damage fruit crops. Put rows of sunflowers between rows of fruit trees or around each tree to protect it. Just choose a spot where taller sunflowers won't block the sun from plants that need it.
No matter where you garden, you can grow your food.
Norman Winter, an expert on gardening in the South who used to run the trial programme for the Mississippi Medallion Award, says that anyone can grow food.
Almost anyone can grow food. Whether you live in a rural area, an old neighbourhood, or a new community, garden plots are getting smaller and more urban. Because of this change, there are now a lot of fresh organic vegetable varieties that are small and easy to grow.
Some dwarf fruits and vegetables that you can grow in containers on your patio are 'Tristan' strawberries, which keep producing fruit year after year, 'Goodhearted' tomatoes, 'Raspberry Shortcake' raspberries, which don't have thorns, and 'City Garden Mix' leaf lettuce.
Use containers that water themselves to take some stress out of gardening.
We all like potted flowers growing in the sun on a porch or patio, but who will water them when you go camping for a week this summer? Even leaving plants without water for a long weekend can hurt them.
You don't have to worry about that with self-watering containers, so your petunias will be the last thing on your mind while taking a selfie with your family at the state park.
Self-watering AquaPots are a tool for your home garden that can water themselves. They are made by hand, are made of glazed ceramic, can withstand frost, and have a built-in watering system. Only once a week does the water tank need to be refilled.
Self-watering pots are perfect for plants like petunias, impatiens, and hydrangeas. They grow better when they get the same amount of water and fertiliser every day.
Trim your flowers and feed them to make them last longer.
Summer heat can be brutal on plants that bloom every year. The best way to get the most out of annuals, both in terms of blooms and foliage, is to give them a little extra help in fertiliser and a little more aggressive trimming.
Annuals in USDA Hardiness Zone 4 do well when fed every three weeks with fertiliser that dissolves in water. When plants grow faster in warmer places, it's best to provide them once a week.
Dwyer says to cut back annuals right before you feed them if they start to get too tall or lazy. He says, "Cutting plants back and then fertilising them can give them the energy they need to last until hard frost or the end of the season." Some annuals that do well with this kind of care are calibrachoa, verbena, and petunia.
Cut perennials back to help pollinators.
If you want to give pollinators food and pollen, the more blooms you have, the better. By "deadheading" or taking off the spent flowers of reblooming perennials, you can get them to send up a new round of blooms.
Yarrow, tickseed, blanket flower, dianthus, false sunflowers, red hot pokers, catmint, and salvia are all perennials that often bloom again if the old flowers are cut off. You should take a few extra minutes to look at these plants. By cutting off the dead flowers, you and the bees and butterflies will have more flowers to enjoy. The Snips from Corona are an excellent tool for this job.
–
Change Up Your Hanging Baskets
In the South, hanging baskets can have fewer flowers by the beginning of summer. This can happen because of high heat, too-dry soil, or not enough room for the roots in the basket. Here are three ways to fix it:
Change your original hanging basket to one that is bigger. With more room for their roots, your plants will be able to reach their full size.
Move your hanging basket into a larger, upright pot and put it in a part of your yard that gets less sun. This is a good choice if the hot summer sun makes your plants stressed.
Take the plants out of the hanging basket and move them to a different spot in the garden. They will make a big difference right away, much more than if you had started with small plants in pots.
Keep On Top of Weeds
Weeding your garden regularly is vital so that aggressive weeds don't take over. The scuffle hoe is just what the job needs. It gets rid of young weeds by pushing and pulling at the soil surface or below it.
Some gardeners switched from scuffle hoes with flat blades to stirrup hoes. Its steel blade has four sides and moves quickly along the soil's surface as it cuts through roots. This easy-to-use tool can kill weeds that grow from the surface. To do the best job with the least effort, you need to find one with a handle that fits your hand well.
Reapply Deer Repellent
Albuquerque Summer Gardening Tips to Make Your Garden Pop this Summer
Repellents only work if they are there when the deer decides to eat. If you're counting on a repellent spray to keep deer from eating your favourite plants, keep regularly spraying as new leaves and buds grow all summer long.
Even though you sprayed in May, that doesn't mean the new growth in the middle of summer is also safe. If the repellent says it will protect for three months, keep in mind that only the sprayed leaves will be covered for that long. Pay close attention to the label.
Also, remember that many repellents need to be reapplied after a hard rain. It would help if you also grew flowers that deer don't like to eat.
Divide Perennials in Late Summer and Early Fall
Like peonies, tall bearded irises, and poppies, many perennials do well when divided in late summer or early fall. It is best to water the plants you want to split first to be well-hydrated, and the soil is soft. After putting them in their new home, water them again.
Here are some transplanting tips:
Peony rhizomes shouldn't be planted more than about two inches deep. If the soil is too deep, it won't bloom. Each section has two or three eyes (growth points).
Check out the rhizome of the tall bearded iris to find out where the new growth will come from. Irises only grow in one direction, so make sure to put the rhizome where the new development won't get in the way of other plants.
The poppies almost do the sorting for you. They go dormant after they bloom in spring or early summer, but their fuzzy leaves come back in late summer or fall. It's easy to dig up and move the plants.