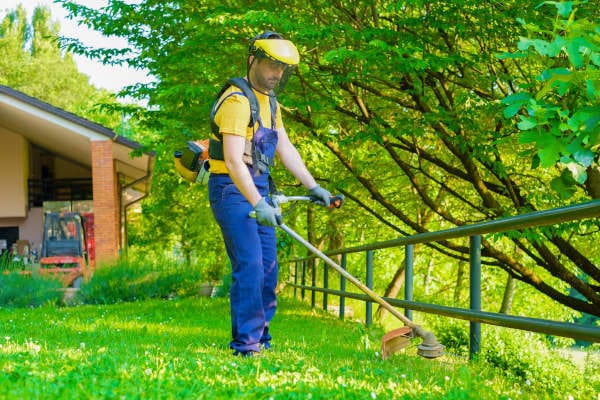 Choosing the right tools for Albuquerque lawn care
TOOLS FOR THE TASK
Albuquerque lawn care requires planning, a bit of hard work and the necessary garden tools. Here is a list of the tools needed and a description of how the tools help do the job.
String Trimmers – Trimmers are used to get to areas a lawn mower cannot reach. Grass grows, seeds and then spreads to areas grass does not below. When mowing it should be followed up by trimming.
Edgers – An Edger is used to cut the edge of a lawn next to hard surfaces like driveways and sidewalks as well as paths. Edgers are fantastic for making a crisp boundary line for your lawn and its adjoining areas. It is a super effective tool that stops grass from overgrowing into other adjoining areas, as well as stopping weed growth.
Bed Redefiners – This tool is used to cut a line parallel to garden beds, water features and xeriscape rock layouts. This tool is heavier than a typical edger, sot it can slice through strong grass roots and super thick weeds and their root bases.
Leaf Blowers and Power Brushes – Lawn maintenance activity creates leftover grass clippings, leaves and other miscellaneous debris. To make quick work of the remains left behind after a vigorous good lawn maintenance day, the best thing to do is put a good leaf blower or power brush to work to get the job of cleaning up done quickly.
Albuquerque lawn care takes work, but it's not impossible. If you do not have the time available to take care of your lawn, give the pro's at R & S Landscaping a call or complete our online Get Landscaping Quote form for free quote to do your lawn maintenance!