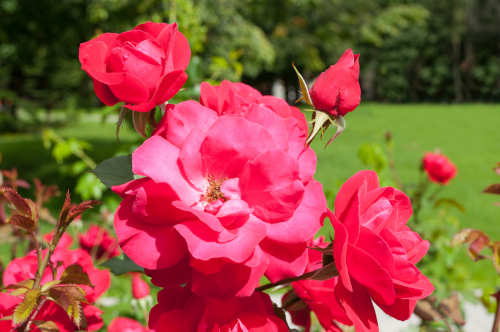 Roses are a well-liked plant used in Albuquerque landscaping projects. Roses come in dozens and dozens of color and feature lots of different blooming times. Roses are stunning, the fragrances are amazing and there is something calming about roses that make landscaping look and feel serene to put it sweetly.
Roses do very well in soils that are rich, loamy and that drain very well. That being stated, it's a known fact that most of the native soil in Albuquerque home landscaping projects is hard clay and alkaline, which means soil needs to be amended. To amend the soil, it needs to be composted and mixed with nutrient rich top soil. Compost and top soil is for sale at most big box home improvement retailers and local home and garden and hardware stores.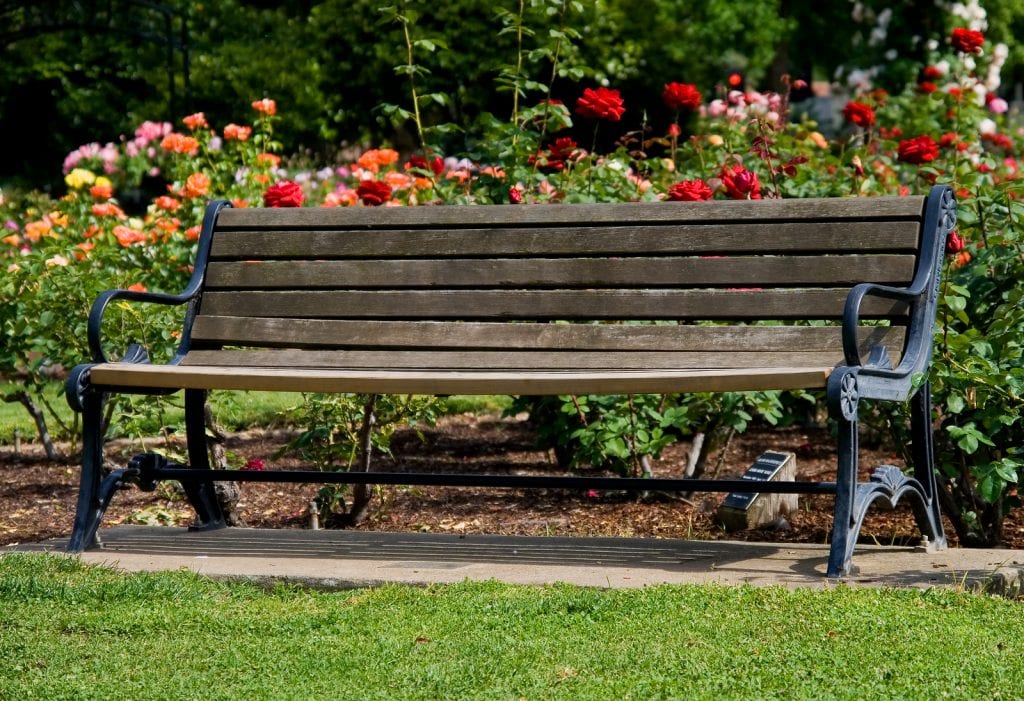 Planting a rose garden or landscaping your Albuquerque home takes planning. The best approach for a successful rose garden is to plan the layout of roses throughout your landscaping, amend the soil as required so the new roses do well, built-out a drip irrigation system that waters each rose plant individually with a drip bubbler, and then plant the roses. For the roses to grow and survive, it is important to follow a strict watering schedule for the plants. Doing this will ensure the plants get enough water and to make sure the roses are not over-watered. If this happens failure of your new rose garden may occur, which would be a bit sad to say the least.
Roses do well in areas with lots of sunshine (5 plus hours) and very little wind. Do not plant your new roses under a shade tree or next to a building where sunshine is limited. Roses can grow in areas that have lots of shade, but if it's too shady the plants can become mildewed, which would mostly likely mean the plant will not make it eventually.
Planting is not like planting vegetables. The Albuquerque landscaping experts at R & S Landscaping know all about roses, rose gardens and roses included in landscaping plans. Give us a call at 505-271-8419 to learn more about roses and landscaping with them at your Albuquerque home. To learn more about roses, visit the American Rose Society website here – https://www.rose.org/