Albuquerque Fall Lawn Strategy Action Plan – Part Three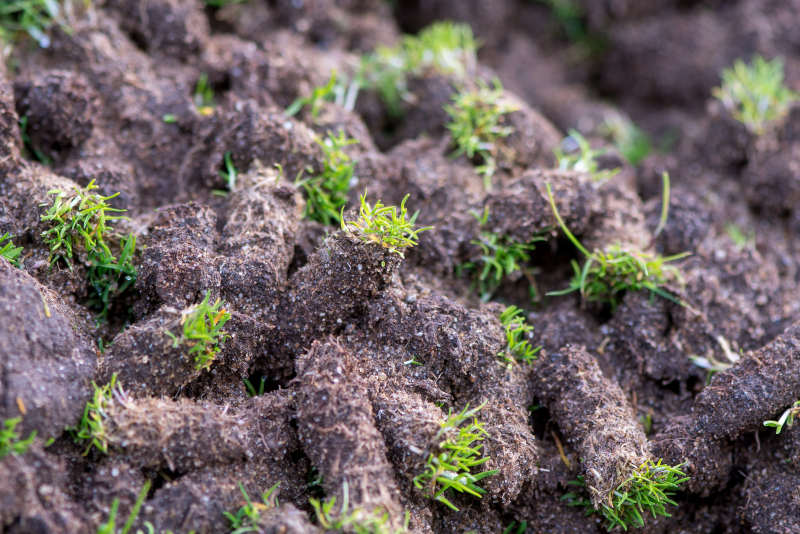 Albuquerque fall is a beautiful time of year. The days are shorter, cooler and your lawn is more manageable. A stunning lawn is still possible in the fall even though the growth rate of the lawn is slower and less robust. Use the following lawn care strategies to turn your Albuquerque lawn into a gorgeous oasis to enjoy during the fall months.
You fought the good fight all summer long against invasive weeds, while promoting a stunning lawn and reveling in its beauty with your loved ones and all your pals. Now is the moment to get your lawn ready for the cold winter months just around the corner in under three months. By using the following these easy to follow Albuquerque fall lawn care strategies you will extend the fun and happiness your lawn provides over the fall months and get it ready to come into all its green glory in spring 2021.
Albuquerque Lawn Over Seeding
Mature lawns have grass plants that begin to droop, become laggard and have slower rates of reproduction. When your Albuquerque lawn starts to look shabby you naturally do not like it, but the other down side to looks is that when lawn grass becomes weeks and reproduction rates slow significantly, the lawn is ripe for a weeds to become the dominant plant. To combat this problem, seed your whole lawn using the lawn seed bag instructions provided. Do this before it snows in late fall or early winter. Over seeding your Albuquerque lawn will provide the lawn the new growth it needs, help the problem grass growth areas of the lawn with new plant growth and help build your lawn up for stunning luscious lawn in Spring 2021.
Albuquerque Lawn Fall Fertilizer Action Plan
There are several specialized lawn fertilizers products available at your local Albuquerque lawn and garden center or big box retailer. This type of fall fertilizer is specifically manufactured to provide your lawn grass with required nutrients it requires to remain in good health during the fall and to thrive when springtime comes. Act now and fertilize your lawn this fall in 2020 to maintain its health and beauty now so you can protect it and enjoy it for the remaining weeks of its growth period.
Summing it All Up
Summing It All Up
Keeping your Albuquerque lawn health require diligence, general maintenance, and ongoing treatment. By following the recommended steps here, you will keep your lawn looking great this fall, maintain its health and get it ready to grow and be healthy in spring 2020.