Albuquerque Fall Lawn Strategy Action Plan – Part One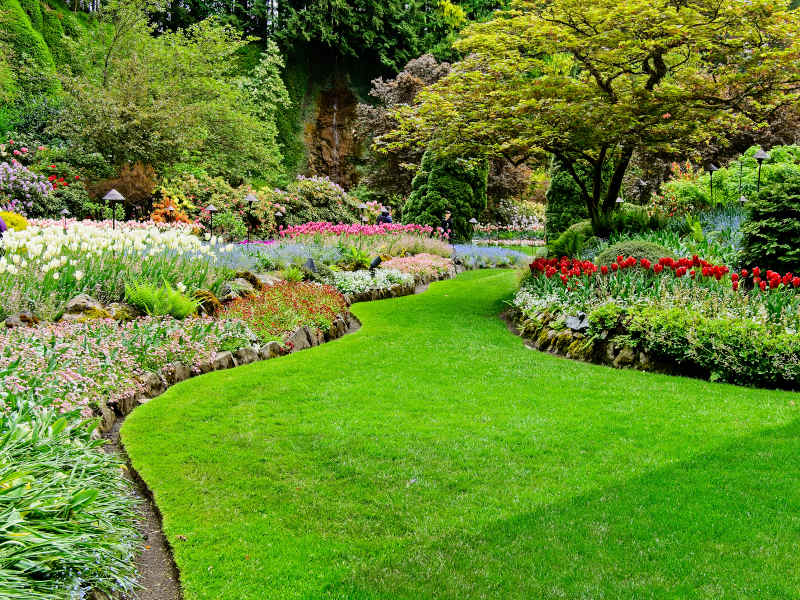 Albuquerque fall is a beautiful time of year. The days are shorter, cooler and your lawn is more manageable. A stunning lawn is still possible in the fall even though the growth rate of the lawn is slower and less robust. Use the following lawn care strategies to turn your Albuquerque lawn into a gorgeous oasis to enjoy during the fall months.
You fought the good fight all summer long against invasive weeds, while promoting a stunning lawn and reveling in its beauty with your loved ones and all your pals. Now is the moment to get your lawn ready for the cold winter months just around the corner in under three months. By using the following these easy to follow Albuquerque fall lawn care strategies you will extend the fun and happiness your lawn provides over the fall months and get it ready to come into all its green glory in spring 2021.
Lower Your Lawn Mower Blades in Fall
During the Albuquerque fall season, a lawn naturally begins the process of becoming dormant for the remainder of the year. When this happens, it grows slower and this translates into mowing less over the last weeks of the growing season. Lower your lawn mower blades little by little until they it cuts your grass to a height of 1 ½ inches high.
Schedule your Lawn mowing Frequency based on the growth rate of your Albuquerque lawn grass
Cut just 30% of your grass blade during the fall. Mow your Albuquerque lawn in the early evening to improve cutting and reduce heat blade shock. Fall mowing means you have to mow less frequently because your lawn is growing at a much lower rate.
Albuquerque Weed Removal
When fall rolls around in Albuquerque the fight you have waged all summer against weeds should be won. If there are any remaining weeds deal with them directly prior to the leaf drop and snow during the winter. Fall time means it is more difficult to locate weeds and eradicate them. Weeds can grow quickly and take over a lawn during the fall when your grass growth tails off.
Summing it All Up
Summing It All Up
Keeping your Albuquerque lawn health require diligence, general maintenance, and ongoing treatment. By following the recommended steps here, you will keep your lawn looking great this fall, maintain its health and get it ready to grow and be healthy in spring 2020.