Albuquerque Decorative Rock Landscaping Ideas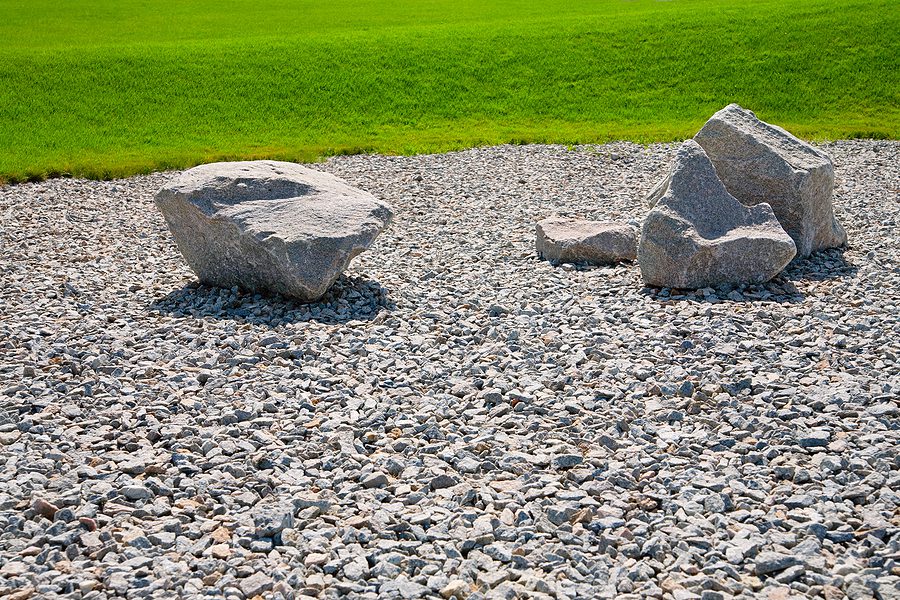 You can enhance the beauty of your home's Albuquerque landscaping with decorative rocks. They will change your ordinary looking home into a magnificent one. People around us love beautifully designed homes, but they don't know how to make their homes beautiful using decorative rocks. You can increase the value of your property by using such rocks.
When it comes to home decoration, then you must keep several factors in mind. The selection of design depends upon your interest, whether you want a traditional or tropical outlook? You can choose between the Japanese garden and the tropical landscape. The climate where you live also contributes to the appearance of your home. Another important factor to consider is the time for maintenance. If you have enough time to look after your garden, go for the tropical theme; otherwise, select a simple design that needs low maintenance.
Despite the selection of decorative rocks, you should understand the entire concept of house landscape designs. The landscape design will decide which decorative rocks can be chosen to enhance the beauty of your home. Make sure that you pick the right landscape design from the heart because rocks are not easy to move, and you must not get bored with your chosen idea.
Check out some of our unique ideas to design your outdoor landscape with decorative rocks.
Rocks as a substitute for Mulch
Rocks are a great solution for larger trees and plants as you don't need to maintain the moisture level every time. It would be best if you replaced the mulch with rocks as they look appealing. If you love succulent plants, you must use rocks as these plants won't require much water.
Secondly, when you want to cut out the maintenance cost of your landscape, you should consider decorative rocks instead of mulch as mulch needs to be replaced annually and require maintenance regularly. You can simplify things with the use of rocks and appreciate your rocky garden's beauty for years. Using rocks helps to refrain from the growth of weeds.
Another disadvantage of mulch is that bugs love it, and you cannot relax in your garden, especially in the presence of termites, pests, and other flying insects. In this scenario, rocks can be a great option as they create a decent look.
You can adjust the rocks to make a sitting place as rocky benches and tables catch the appeal instantly. Small pebbles and decorative stones can be a part of the yard. There are varieties of landscaping rocks to choose from. The small stones surrounding a tree look amazing. You can build an outstanding waterfall using decorative rocks which require low maintenance. You can place the container in rocks and create a beautiful sprinkler system. Colorful small stone adds to the pleasing environment of your garden.
Beautiful Rock Border in your Yard
A proper boundary makes the garden perfect. You must pay attention to the walking pathways and edging around plants. Small rocks circling a flower bed looks charming, and you can also make slopes in your garden using rocks. Rocks not only increase the beauty of the garden but help to give overall stability to your place.
The properly aligned stone edging looks professional. Try to match the colors of flowers with small stones. First, you should create a sketch in your mind and then follow the steps. The sketch will help to decide the size and shapes of rocks in your garden. You can take references from different pictures in magazines and create a similar look.
You can make striking patterns using contrasting colors of the rocks. The colored rocks make a lovely divider. A stone pathway contributes to the uniform looks, and you can replace bricks with large flat stones to create an aesthetic look for your property.
Make a Rocky Pathway
If you want to add some magical element to your garden, then you must create rocky walkways. Design a pathway from the front door or to the side area. Your pathway should surround the whole area so that you can enjoy the scenery of colorful flowers during the walk. Your landscaper or local supplier can help you out in the pathway process.
Gravel or river rocks come in a variety of shapes and designs, so you can create a decorative look using such rocks and make a beautiful pathway. White tiles, slate, and a mixture of stones contribute to the overall looks of your garden. There are unlimited choices for making a magical pathway, so you have to use your imagination.
If you want to have magnificent-looking Albuquerque landscaping and looking for decorative rocks, then make a call at 505-271-8419 without any hesitation. The team at R & S Landscaping will fully work with you in designing your dream home landscape.