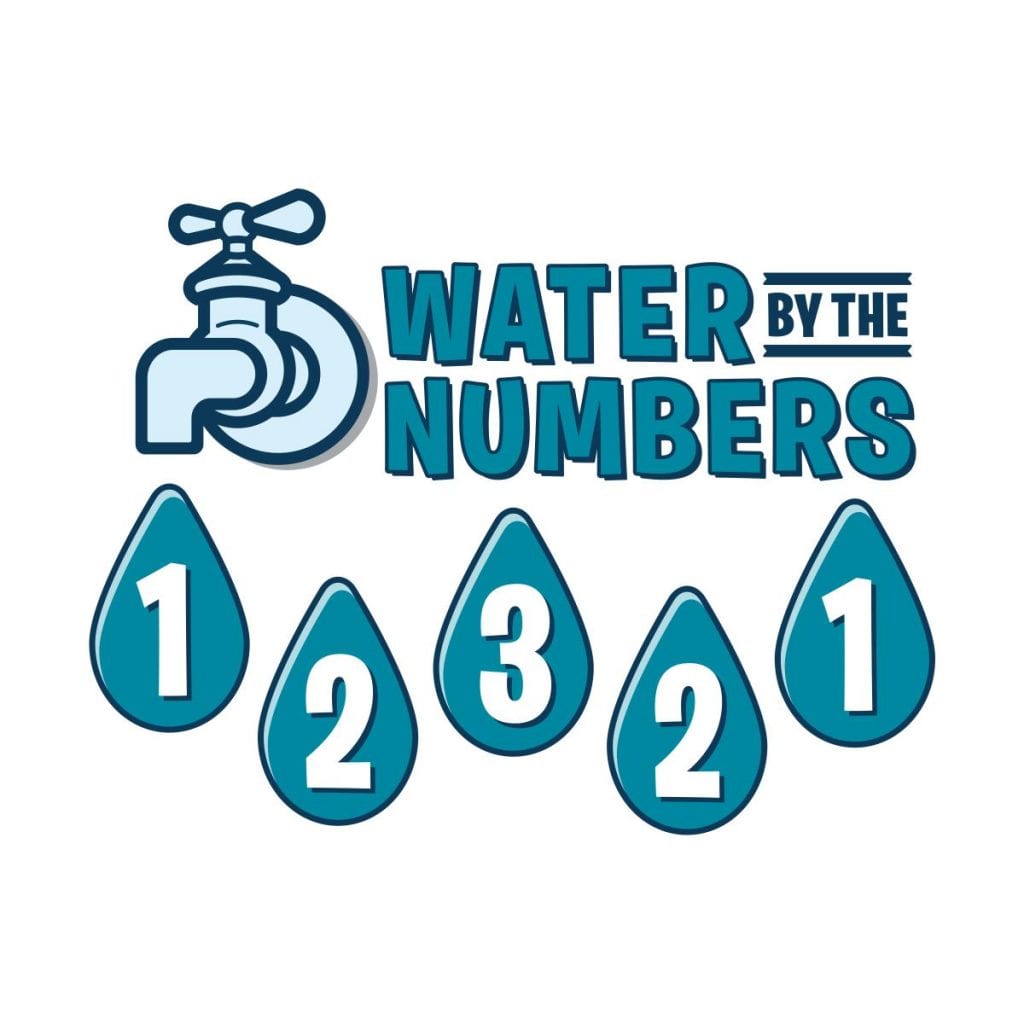 Albuquerque uses 40 + percent of its drinking water on its yards annually. To meet the community's long-term goals for conservation and keep its water aquifer for many generations into the future, change in water consumption on everyone's part in Albuquerque must take place. To make this change come about the Albuquerque City Water Authority created a voluntary flexible watering plan with a built-in goal to reduce huge amounts of landscape water irrigation. Instead of forcing the issue with a mandatory weekly day of the week watering schedule, it created a its watering plan, "Water by the Numbers". It puts homeowners in charge of when they water and choose to irrigation their property's landscaping. The Water by the Numbers program water schedule is as follows:
In Albuquerque, we use 40 percent of our drinking water on our yards every year.
ONCE A WEEK IN MARCH
TWICE A WEEK IN APRIL AND MAY
THREE TIMES A WEEK IN JUNE, JULY AND AUGUST
TWICE A WEEK IN SEPTEMBER AND OCTOBER
ONCE A WEEK IN NOVEMBER
Spray irrigation is not allowed from 11 a.m. to 7 p.m. from April 1st to October 31st. Watering then is considered water waste.
Water Waste
What is water waste?
Water waste is any water, other than natural precipitation, that flows or sprays from a property to the public right-of-way or to an adjacent property. Landscape irrigation is the most common cause of water waste, but it can also result from air conditioning systems, leaks, car washing, draining pools, and other uses of water. It is also considered water waste to use spray irrigation between 11 a.m. and 7 p.m. from April 1-Oct. 31.
Water waste results in the loss of a valuable natural resource and is detrimental to conservation. It is prohibited for all Water Authority customers and for anyone within the service area (even if they are not using water provided by the utility).
Click here to report water waste or call 842-WATR (9287).
Equipment malfunctions
Water waste violations include waste caused by equipment malfunctions such as broken sprinklers and leaking air conditioners. Malfunctions must be repaired, or the flow turned off within 48 hours of notification by the Water Authority. Notifications may include a door hanger and an alert flag placed at or near the site of the malfunction. If a malfunction continues after 48 hours a violation will be issued for non-repair.
How much are Water Waste fees?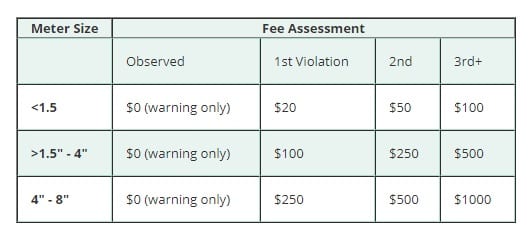 When assessing fees for violations of §4-1-1 and §4-1-5 of the Water Waste Reduction Ordinance, any previous violation shall not be considered if;
A period of 365 days has elapsed since the violation was incurred; or
The property is acquired by a new owner and provides a recorded document of the sale.