R & S Landscaping is proud to announce it has rolled out a free landscaping quote online form throughout the company's website. Starting in March 2019 the company revamped part of its online marketing strategy by updating the company's website with new content, fresh meta-descriptions and its own super user-friendly online landscaping quote form.

R & S Landscaping Inc., CEO Robert Kapinski stated, "We are super happy about the company's new website strategy and the updates added to it, particularly the free landscaping quote form."

R & S Landscaping, Inc provides home owners and businesses throughout Albuquerque, NM and the surrounding communities including Rio Rancho, Edgewood, Belen, Los Lunas, Placitas and Moriarty landscaping and irrigation services. Everyone is invited to give the company a call at 505-271-8419 to discuss landscaping pricing for their home or business.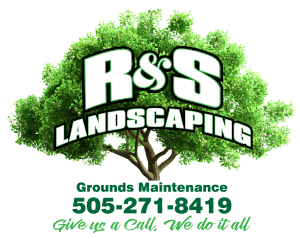 R & S Landscaping, Inc., located in Albuquerque, NM, is a New Mexico based company provider of landscaping, irrigation, landscaping maintenance and xeriscaping landscaping services serving home owners and businesses of all sizes throughout the Albuquerque, New Mexico. With more than 50 years combined experience, it offers highly skilled landscaping technicians and landscaping design services. R & S Landscaping takes the time to understand its client's business objectives and develop cost-effective and efficient solutions. For further information please visit the company's website at https://rslandscapinginc.inc

Contact Information:
R & S Landscaping, Inc.
Robert Kapinsky – CEO
2903 San Mateo Blvd NE
Albuquerque, NM 87110
505-271-8419